Have you ever thought about how your employee is feeling during their meeting with the boss?
As a manager or supervisor, it may be difficult to appreciate how it feels for the employees sitting opposite you during the meeting if you have not experienced it yourself. You may not remember the trepidation you had when you were due to have a one to one with your boss or the uneasiness you had speaking up about your performance in an appraisal.
I have been managing HR and personnel issues for over 15 years, but I had my fair share of meetings on the other side of the table before I was a manager, this includes performance reviews, disciplinaries and grievances.
Getting a Telling Off!
In my first job, I was involved in a huge mistake, having been left to work on my own, a large glass container holding a valuable ingredient had a crack in it. Cutting a long story short, with the help of a colleague I disposed of it.
The next day, I was sent to the Production Managers office – I remember it clearly over 20 years later. He shouted and swore at me, he was red-faced and angry, and I was holding it together as I was petrified. I had unknowingly discarded all of the remaining stock of this ingredient, which would take at least 8 weeks to produce. He accused me of losing the business thousands of pounds and that it would reduce workload for the whole business for many weeks.
I was not given advance warning of the meeting, nor given an opportunity to give my side of the story, I was alone and being shouted at by a senior manager.
In reality – what did this meeting achieve? I was now a scared employee, worried about using my initiative in the future. Confused as to why a new employee would be left with such high-value risk. My opinion of the manager was now tainted, and I felt they treated their staff terribly, yes I had made a costly mistake, but was I entirely to blame?
In later years, I was in a situation where I believed I was being treated unfairly. So, I filed a grievance. I was told that I should not stir up trouble, but I felt determined to right this wrong. I was fortunate in that the managers dealing with the grievance were understanding and showed concern for my circumstances.
People do not make grievances for fun.
In my experience it was a stressful time, I would not have carried on with the process if I did not feel so passionate about the circumstances.
Everyone is different and the reactions to a meeting with a senior manager can vary depending on so many factors. I have seen people shaking in fear of their annual performance review, even when they get on well with their manager, they are worried about what might be said in the meeting.
I have observed people telling long convoluted lies, to try and explain mistakes. The employees are so apprehensive that they make the situation worse.
Think about how the person is feeling on the other side of the table.
All managers should appreciate that there is a difference in seniority between you and the member of staff. Even if you think you are a friendly manager, who is easy to approach, with an open-door policy, your staff will always think of you as the boss, and with that comes a relationship where you are in charge and they should respect your opinion.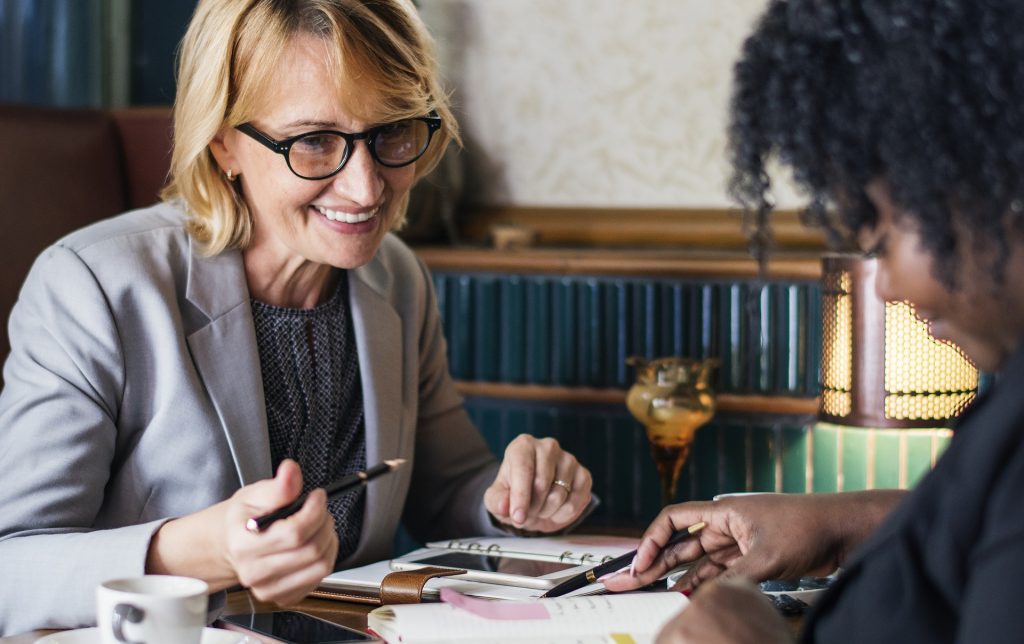 Staff will want you to say nice things about them, but also know that it is your job to tell them when you are not entirely happy with their performance or there is a problem.
These days statutory requirements ensure that staff are treated fairly, and all employers should provide the basic statutory rights for staff involved in grievances and disciplinaries. It is also vitally important that you think about the persons' feelings too.
Prepare for your meetings and make sure you consider what their reaction may be.
Be patient, listen, show empathy,
take a break if needed and always remain calm.
In every staff 1-2-1 meeting it is important that the employee feels listened to, and the managers compassion for the situation, as well as behaving in a professional and unbiased manner at all times.
Any meeting or conversation will be much more beneficial if conducted well and the employee isn't just sitting there hoping it will be over as quick as possible!
If you would like some support and advice on preparing for employee meetings, please get in touch.
Melanie Knight – Blue Tree HR Solutions