Our HR Software is a software package which makes managing people processes simple. It is a user-friendly, affordable way of automating all those time-consuming activities such as holiday allowance, absence and training. Ensuring secure storage of all personnel documents with quick and easy access. The cost is only £97 per year for up to 10 employees.
The breatheHR software can automate many of those time consuming HR admin tasks, freeing up your time to focus on your business goals.
---
Centralise Records
One central location for all HR information with employee self-service to keep everything up-to-date.
Book Holidays
Manage holiday booking and absence allowances with a simple online approval process.
Manage sickness
Take control of sickness- every absence logged, approved and analysed in you HR system.
Improve Performance
Standardise the way you manage performance and keep track of objectives.
Organise Documents
Keep all employee documents safe and publish policies and templates online.
Expenses
Manage employee expense claims. Employee completes a claim for managers to approve.
Streamline Reporting
Keep track of what's happening. Report library and one-click data export makes management and HR reporting a breeze.
Improve Communication
Engage your employees – reward great performance, share company news and objectives.
Tasks & Reminders
Manage day-to-day employee tasks from the HR Dashboard with email reminders and onscreen notifications.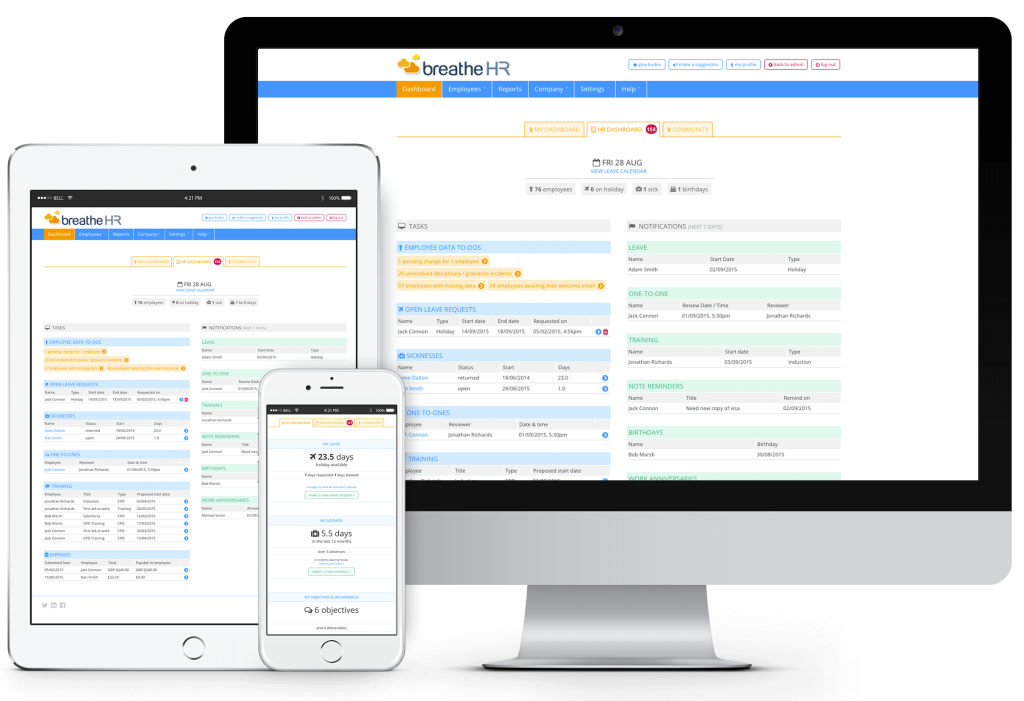 Staff can access their own profile to view and book holiday, have access to company documents and their own personnel files.
---
Affordable Prices to suit your business size:
1-10 employees = £9 per month
11-20 employees = £19 per month
21-50 employees = £49 per month
51-100 employees = £99 per month
101-200 employees = £199 per month